May 4, 2018
Colourful Kids Rooms
When I design for babies, kids and teenagers, my aim is to create unique spaces full of personality that will can grow with and adapt to the child, and meet their needs throughout the various stages of their childhood.
Wallpaper is a fantastic way to inject fun and colour into a scheme, but I avoid specific characters and themes as these always have a short lifespan where kids are concerned. Instead, bold spots, stripes or quirky animals – House of Hackney's 'Hackney Empire' collection or Cole & Son's 'Flamingos' for example – can work really well. All examples shown are available through wallpaperdirect.com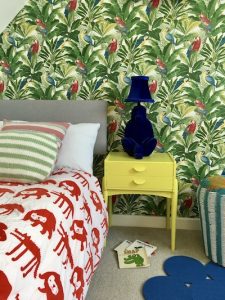 Wall stickers are also great fun, and easily removed when an update is wanted. Here I used the 'K'  to zone and personalise the space in a room shared by twins. The adhesive stars in the below example were used to bring the white metal barn star to life, and the clouds give instant personality to a neutral scheme. notonthehighstreet.com has a great range available.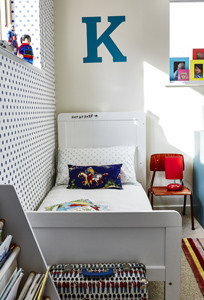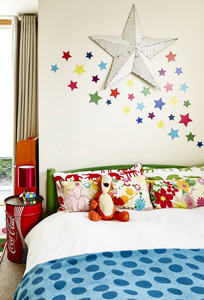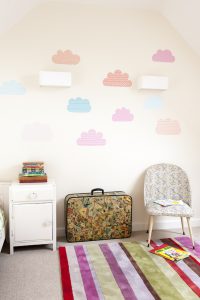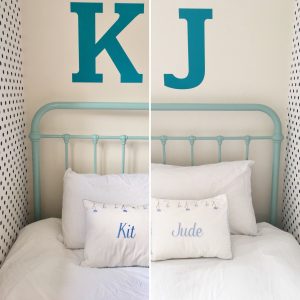 I also love using colourful furniture in a room. It can really pop against a more neutral background. Feather & Black's 'Oliver' Children's Bed is a great favourite of mine. Shown here are the two sides of the twins' bedroom previously mentioned above. Cot beds have been replaced by full size single beds, but the element of fun is retained but the simple use of colour in the bed frames.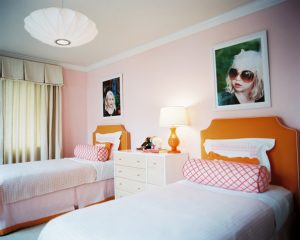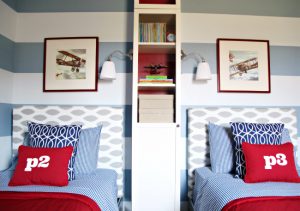 If you don't want to commit to the entire bed, then look to the headboard to inject pattern or colour, something that can easily be changed at a later date. (Both images via Pinterest)
Storage is also key. Colourful plastic trugs, under-bed pull out drawers (paint wooden ones colourful shades yourself!), hanging storage bags like those from stuffel.co.uk and stools with internal hidden storage – blueticking.co.uk do a great range – are all fantastic ways of helping kids keep clutter at bay.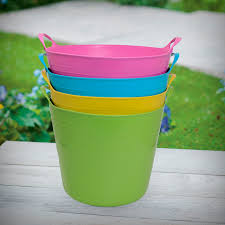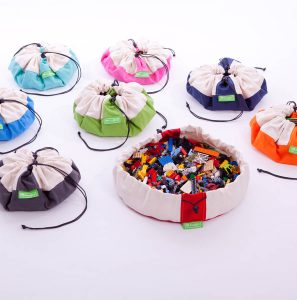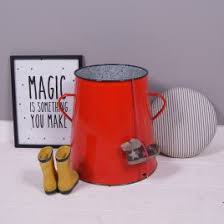 You don't need to go crazy with colour to make a real statement. Most of the schemes shown in this feature have retained a neutral background with the main pops of colour being introduced through feature wallpaper walls, furniture, accessories, soft furnishings and rugs. All of which can be easily updated as the kids grow.
In short, it's simply all about having fun and keeping the beige at bay without breaking the bank!
(final two images via Pinterest)
colour, cool kids, decorating, interiors, kids decor, kids interiors, kids rooms, pattern, stars, stripes, wallpaper
Widgets